The Superpowers of Hyaluronic Acid
Terry de Gunzburg explains:
"Combining different molecular weights has a proven synergistic effect in the strength of the hydration it delivers, resulting ultimately in a highly superior level of skin nourishment. Blending different hyaluronic acid molecular weights in a cosmetic formula also helps to achieve instant results & long-lasting effects."
World-leading expertise in Hyaluronic-infused makeup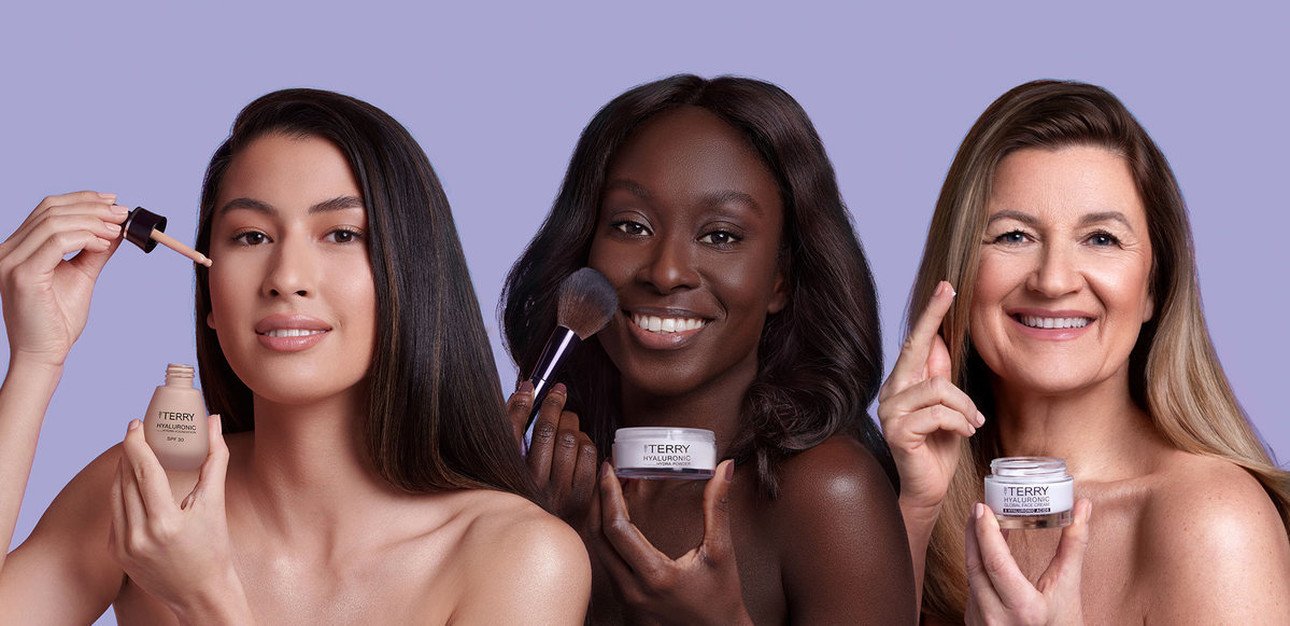 By Terry's Hyaluronic Acid pioneering makeup range
Terry de Gunzburg is known for her groundbreaking approach to developing luxurious, high performance skincare-infused makeup technology to enhance natural beauty whilst treating the skin. Her Hyaluronic range is based on a unique advanced makeup technology, harnessing the power of potent hero ingredient Hyaluronic acid to develop high performance formulas that don't just deliver the gold standard of makeup, but also ensure skin is infused with a dose of efficacious skincare that protects and hydrates.
Pioneer in skincare-infused make-up, BY TERRY gives you a makeup that cares for your skin, and for who you are.
How to add Hyaluronic Acid to your beauty routine